How To Apply:
The University of Chicago participates in the National Residency Matching Program. In the past several years, the Department of Medicine has received over 3,000 applications and has selected approximately 400 candidates for interviews. Selection for interview is based on a number of factors, including academic performance and clinical performance, particularly in medicine rotations.
♦ Applications will be accepted only through the Electronic Residency Application Service (ERAS).
♦ You may apply through your respective Dean of Students Office.
♦ International Medical Graduates must apply through the ECFMG office in Philadelphia. Please call (215) 386-5900 for details.
♦ Three months of supervised U.S. clinical experience is a mandatory requirement. Please note that an observership or externship is not considered clinical experience.
♦ In addition, we will need a letter from your Dean of Students, Department of Medicine chairman of his/her designee, and from two (2) additional faculty members who have directly supervised your work.
♦ Copies of USMLE Steps I and II scores must be received to complete your application.
♦ Since some schools require passing USMLE step II as a graduation requirement, we prefer, if possible, to have both USMLE scores to complete your application.
Physician Scientist Development Program:
In addition to the above application process: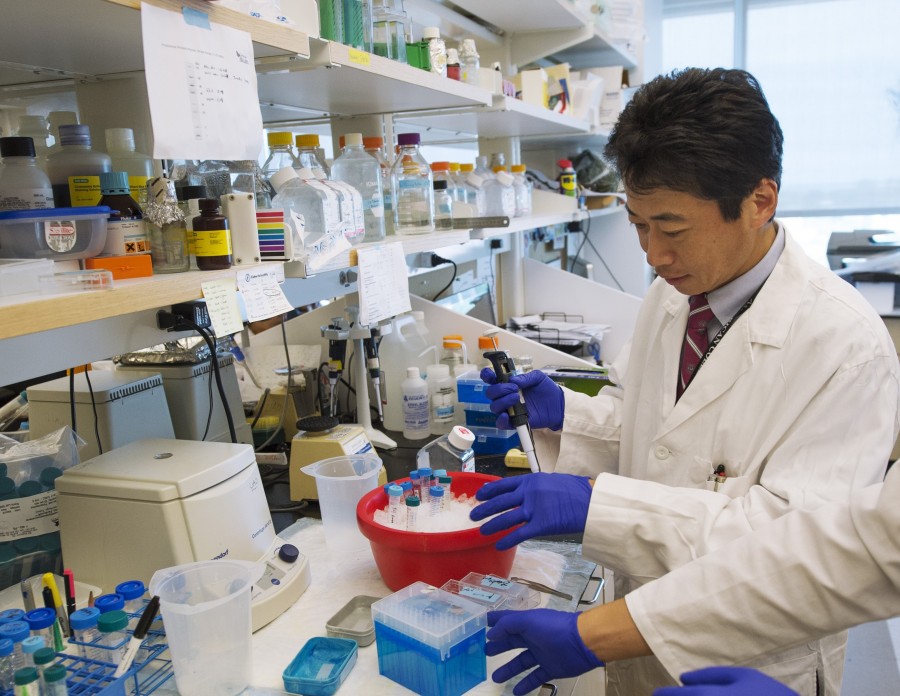 ♦ The supplemental application form should be sent to address outlined below.
Attention: PSDP Coordinator Department of Medicine
5841 S. Maryland, MC 7082
Chicago, Illinois 60637
Phone (773) 834-5418
Fax (773) 702-2230
Email psdp@medicine.bsd.uchicago.edu
♦ Please visit the Physician Scientist Development Program (PSDP) page for further information and details.
Interview Schedules:
Interviews generally begin in November and end in January. Files are reviewed as they are completed and selected applicants will be contacted to set up interviews.
Public Transportation to the Medical Center
Interview FAQ's
Do I have a place to store my luggage?
Yes, we provide an area to store small suitcases and duffel bags during your interview day.
How long is the interview day?
The interview day will begin at 8am and typically ends around 2pm. Given Chicago traffic, we recommend scheduling a flight departing after 5:30pm from O'Hare and 4:30pm from Midway airport.
May I know with whom I am interviewing?
You will receive a detailed itinerary for your interviews when you arrive.
We will do our best to accommodate special requests for faculty you would like to meet with during your interview day. Please be sure to indicate this when submitting your interview date preferences.
How far is public transportation from campus?
There are several public transportation options that bring you directly to campus including the CTA buses #6, 2 and 192. The University has a well organized page outlining your options.
The Metra Electric line also runs to the University of Chicago campus; the walk from the 59th Street station is approximately 15 minutes to the medical center. See this helpful map.
Do you offer dinners for applicants?
Yes, we offer dinners prior to our interview days. You will receive further information prior to the event.
Salary and Benefits:
For information on our salary benefits, visit the following links:
♦ 2017 Graduate Medical Eduation Handbook
HOW TO CONTACT US:
If you have any questions or additional needs, email us at imr@medicine.bsd.uchicago.edu. Our phone number is 773.702.1447.